If you are planning to revamp your storage spaces, you should check out kitchen cabinet doors at Home Depot. We already did the legwork on the best kitchen cabinet fronts at Home Depot, so no need to look further.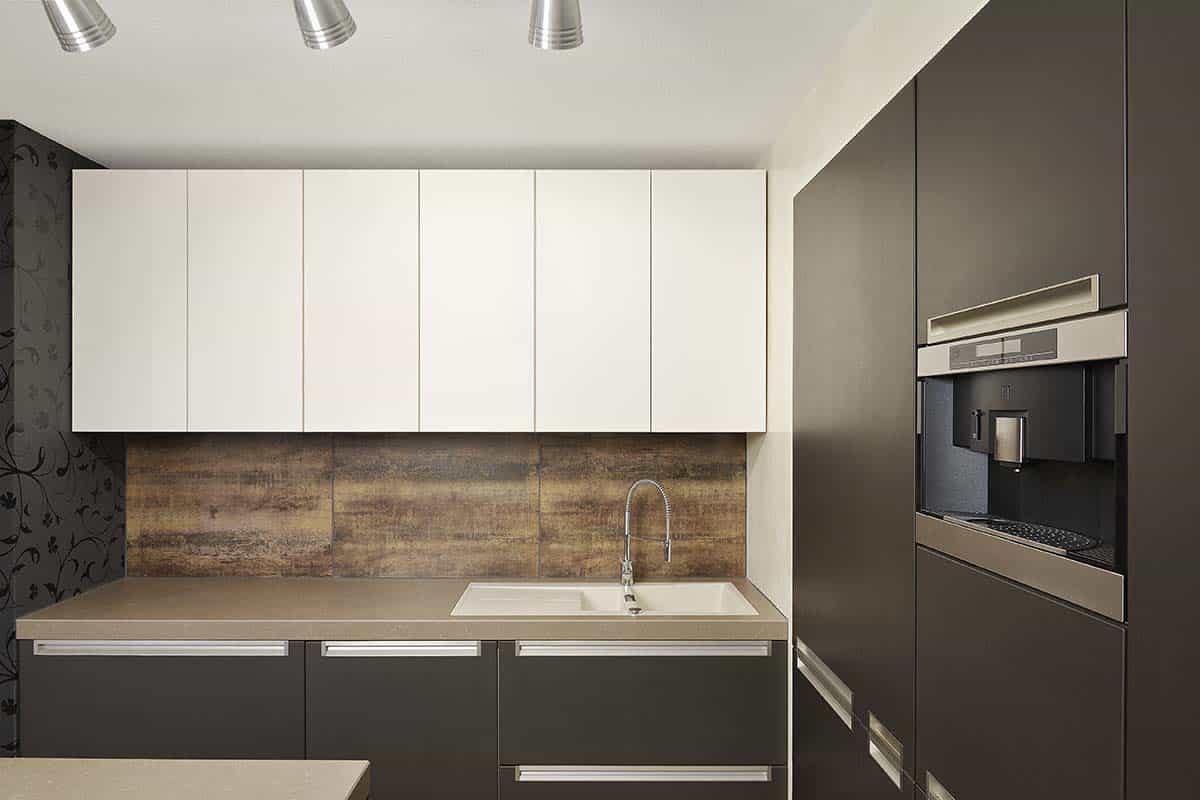 The home improvement company offers a wide selection of kitchen drawer fronts that can massively improve your kitchen area layout.
Various Types of Kitchen Cabinet Doors at Home Depot
Many of us quickly run towards Home Depot whenever we encounter any inconvenience at home. The store provides almost any fixtures and/or movables that we can think of.
Kitchen cabinet doors at Home Depot are a good case in point of what the store precisely offers. Before we proceed to the specific kitchen drawer fronts, let us first discuss if the store passes quality-check.
According to our research, customers are generally satisfied with services and products from Home Depot. Millennials even tagged the store as one of the best home improvement retail shops.
Since we already settled the general impression, let us go over the types of kitchen cabinet doors at Home Depot.
Raised Panel Kitchen Cabinet Doors
If you have a traditional kitchen at home, raised panel cabinet doors are your best bet. The depth of its carving details can make the room more appealing.
Of course, we want our kitchen to be more than just functional but also lovely. Although it best matches rustic kitchens, it can also work for homes with contemporary designs.
If your kitchen layout does not match the description, try it anyway. Raised panel kitchen cabinet doors are a highly versatile option.
A good example of this type of cabinet front is the one in solid maple from Hampton Bay Designer Series' Elgin cabinet collection. You may purchase this at any Home Depot store near you.
Shaker Kitchen Cabinet Doors
One of the kitchen cabinet doors at Home Depot that you should check is the shaker. It often consists of five pieces of flat panels. Four of them are used to create the frame while the last one is for the center.
Shaker-style cabinet doors are one of the most sought-after kitchen drawer fronts because of their simple or plain design.
They provide a classic look, and so, they are a perfect match for kitchens with a contemporary or traditional layout. Another reason why you should get them when you do kitchen refacing is because of their robust construction.
Shaker-style cabinet doors are usually made from high-quality wood like hickory, cherry, maple, and quartersawn oak. Like raised panel cabinet fronts, they are also a highly versatile choice.
Flat Panel Kitchen Cabinet Doors
Flat-panel kitchen cabinet fronts are one of the most popular home improvement options in various stores.
They are also referred to as the slab cabinet doors. These materials have a minimalist touch but lack any expensive details.
Since the appearance of these cabinet doors is simple, they are a better fit for kitchens with modern or contemporary layouts. Having no frame is one of the identifying factors of this cabinet door.
As their name suggests, they are solid slabs. In case you do not know, slab-style materials were popularized in Europe.
They also feature smooth and flawless surfaces, so they are practically easy to clean. If you want to purchase one, check the aisle of kitchen cabinet doors at Home Depot.
One good example of a slab cabinet door belongs to the Hampton Bay Designer Series with a water-resistant laminate finish.
It is one of their best-sellers because of its sturdy construction and minimalist look.
Beadboard Kitchen Cabinet Doors
Beaded-style kitchen cabinet fronts never miss being on the list of top kitchen cabinet doors at Home Depot.
These kinds of drawers are usually found in French-style homes, country-style homes, and even beach-inspired properties.
When you see cabinet doors with rows of vertical planks that have indentations, they are beadboard. This kind of cabinet door offers a more dynamic style than other kitchen drawer fronts (such as flat panels).
The beads give the materials more texture, which makes it a smart choice. However, if you choose to go with an all-white beaded style cabinet door, make sure you can commit to cleaning.
Such a choice is more difficult to clean because of the cracks and crevasses. Needless to say, you can always work your way around it if it is precisely what you want.
Head towards the nearest Home Depot store now to secure your items.
Louvered Kitchen Cabinet Doors
A similar choice to beaded-style kitchen cabinet fronts is louvered. Kitchen drawers with this style are perfect for homes that require ventilation.
These cabinet doors have horizontal wooden slats that have spaces in between. If you wish to place a cabinet door near a radiator or pantry, this is your best option.
It can add a unique but stylish touch to your kitchen cabinetry. You may purchase it at Home Depot or any other home improvement retail store.
Different Types of Kitchen Cabinet Hinges At Home Depot
Choosing the type of cabinet hinges to use in your kitchen is quite challenging. Luckily, we are here to give you a rundown of the best kitchen cabinet hinges at Home Depot.
There are several types to choose from so select the kind that best matches the characteristics of your kitchen.
You should know that the style should not be your sole requirement in buying kitchen cabinet hinges at Home Depot.
More than the aesthetics, you should also evaluate its functionality, or else, it would be useless.
When we refer to a decorative hinge, it might mean one of two things. It can be both decorative and functional, or it is more decorative than functional. Either way, it serves both purposes.
A decorative hinge allows cabinet doors to soft-close and/or self-close while adding a design to the cabinet front.
Many people use this material so that they can achieve a specific look without compromising the functionality of the kitchen drawers.
It is one of the most sought-after kitchen cabinet hinges at Home Depot.
One of the kitchen cabinet hinges at Home depot is the demountable type. Many use this one because it makes it possible for owners to detach the cabinet doors when needed.
It is a great fit for kitchen cabinets since it makes repair and cleaning more convenient.
If you wish to wipe down even the nooks and crannies of your kitchen cabinet front, go for a demountable hinge. You would not have to worry about removing any serious hardware since they are easy to handle.
Demountable hinges often come in two versions — single or double. The double demountable hinges do not require any screws at all. You can install it either on the cabinet door or frame.
As its name suggests, this set of kitchen cabinet hinges at Home Depot is tucked away.
Many homeowners choose to install this on their kitchen drawers to make the overall layout of the kitchen more appealing. Sometimes, people refer to them as invisible or concealed hinges.
Cabinet doors appear to float when hidden hinges are used since they are only attached on the inside. One of the most obvious perks of using this type of hinge is the freedom of decision-making.
Unlike other hinges, you can use this one wherever you want without sabotaging the appearance of your kitchen.
Another reason why many choose to buy hidden hinges over decorative or demountable types is their flexibility.
In case the hidden hinges that you bought have slight imperfections, it would not matter since it is concealed anyway.
Another option on the list of kitchen cabinet hinges at Home Depot is the self-closing hinge.
Some know this one as the spring-loaded hinge (although it does not have a spring). It uses a hydraulic design that allows cabinet doors to close on their own.
The science behind it lies in the weight of the cabinet fronts. This type of hinge is often used in theater systems but it also works well on kitchen cabinets.
Self-closing hinge usually wears down over time so make sure to use it properly once you purchase it.
All-Around Best Kitchen Cabinet Doors & Hinges
Kitchen cabinet doors at Home Depot are worth checking out because of their quality. Not only can they make your kitchen area more interesting, but they can also help lessen your kitchen nightmares.
While you shop for cabinet fronts, look for kitchen cabinet hinges as well. The store has a wide selection of kitchen items for you.
Whether you plan to change the whole cabinet or only do refacing, Home Depot has your back.
Just make sure to select the kind of drawer front that resonates with the character of your kitchen.