Choosing kitchen cabinets at Home Depot is one of the go-to for kitchen renovations. Not only do they offer affordable and user-friendly cabinets, but you can also greatly benefit from their top-notch offerings.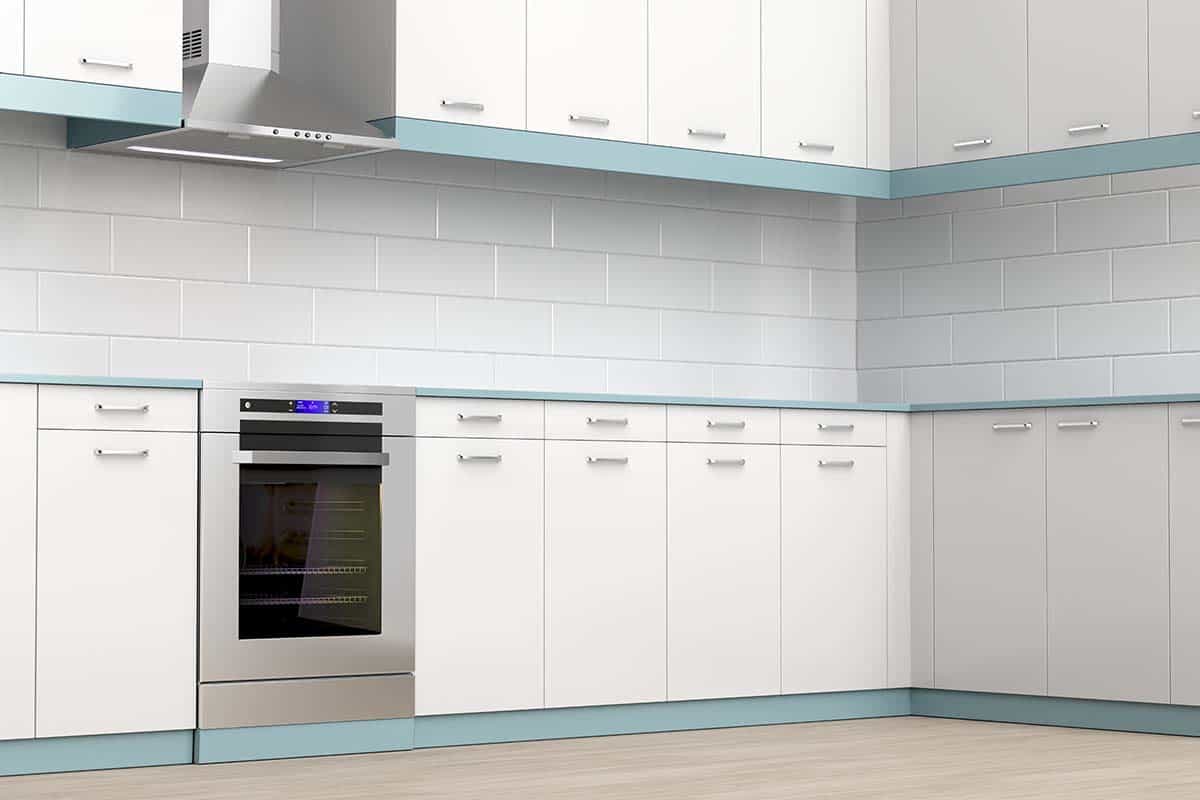 Overview of Kitchen Cabinets Home Depot
When shopping for kitchen cabinets, one of the top choices in mind is to shop for kitchen cabinets at Home Depot. It especially applies to DIYers who love to try new things in their kitchen.
There are a variety of brands to choose from depending on your personal style. That said, let's look at the distinct features of kitchen cabinets in Home Depot.
Types of Kitchen Cabinets
First, there are different types of kitchen cabinets to choose from. The choice will primarily depend on your installation preference. These are:
In-stock Cabinets
In-stock kitchen cabinets in Home Depot offer different styles to choose from for DIY enthusiasts. It's the most affordable option and the easiest to install.
Here are the styles you can choose from for Home Depot's in-stock cabinets:
Classic
Modern
Industrial Transitional
Cottage
Farmhouse
Custom-Made
Meanwhile, semi-custom and custom-made kitchen cabinets from Home Depot aim to provide buyers with the exact cabinet they want.
For that reason, these cabinets have exact measurements to fit your kitchen. The styles and features also cater to your specific preferences.
For this project, you'll use the Home Depot Kitchen Designer tool to customize your cabinet. It involves the measurement fitting, designing, and 3D rendering.
Usually, custom-made kitchen cabinets at Home Depot take around four to six weeks to finish and deliver.
Cabinet Makeover
The cabinet makeover option for kitchen cabinets Home Depot is basically cabinet refacing. During the makeover, the base cabinets will remain but with the addition of new custom hardware.
It includes new doors, drawers, hinges, glides, and veneers. The new veneer aims to complement the new style and color of the hardware through the lamination process.
Construction
The typical material Home Depot uses for their kitchen cabinets are particle boards. For the construction, it usually involves basic and mid-tier constructions.
Here's how they differ:
Basic construction: These have solid wood door frames and drawers, while the back and sides have ⅜-inch particleboard. Thi construction doesn't involve soft close and ball-bearing slide features.

Mid-tier construction: Like basic construction, this construction uses solid wood for the cabinet's door frames and drawers. The drawers are side-mounted and may use soft-close for their hardware.
Price
You can easily estimate the cost of kitchen cabinets Home Depot. Note that custom-made cabinets are generally pricier compared to in-stock options.
Here are the average costs of in-stock and custom-made cabinets from Home Depot per linear foot:
In-stock cabinets: $60 to $100
Custom-made cabinets: $110 to $160
The cost for installation is separate from the cabinet's costs.
Installation
You have two options for the installation part of kitchen cabinets Home Depot: do it yourself or hire a pro. If you choose to do it yourself, make sure to have a helping hand to ease the installation process.
Meanwhile, Home Depot offers professional installation that comes at a price of around $1,500. This is appealing for homeowners who have little time in their hands and prefer to hire a professional for the job.
Purchasing Kitchen Cabinets from Home Depot
Now, you have knowledge of what Home Depot has to offer when it comes to kitchen cabinets. The next thing to worry about is how you will purchase your own Home Depot kitchen cabinet.
There are two options for this: you can either go to the store yourself or shop online.
When you shop in-person, you can evaluate your cabinet of choice in detail meticulously. They typically have ready-stock cabinets in their stores for convenient shopping.
Meanwhile, shopping online is a fast and convenient buying option. Their website features an extended array of options and sizes which are available for next-day shipping.
Buying Tips
Before proceeding to shop for your kitchen cabinets Home Depot, it will help to consider a few tips. These tips will help you decide which options to choose from in terms of your budget, style, and timeline.
While it is easier to shop online, shopping in person helps you inspect the nooks and crannies of the cabinet. You can also ensure that there is no damage to the product.
After all, it's impossible to inspect it until the boxes are open when you opt for online shopping and delivery.

Make sure to have a rough measurement of your kitchen before purchasing. It applies whether you're buying an in-stock or custom-made cabinet.
Doing so will help you prevent costly and time-consuming measurement mistakes.
Kitchen Cabinet Brands at Home Depot
There are numerous options of kitchen cabinet brands at Home Depot. They carry various brands in their stores, which you can compare and contrast.
It's important to do your research about these brands to identify their distinct features that stand out. By doing so, it is without a doubt that you can find the perfect kitchen cabinet for you.
Here are the top kitchen cabinet brands at Home Depot:
KraftMaid
KraftMaid specializes in semi-custom kitchen cabinets. The brand has been around since 1969 and has been offering innovative cabinet design solutions.
All their kitchen cabinets are hand-assembled by trained artisans with expert woodworking techniques. The customization extends to the finish, making each kitchen cabinet unique and one-of-a-kind.
Furthermore, certified inspectors review the entire assembly process to guarantee quality.
There are the features of KraftMaid kitchen cabinets:
¾-inch solid wood face frame
½-inch panels
Solid wood dovetail drawers
Whisper Touch® hinges and drawer runners
I-beam construction
American Woodmark
American Woodmark has an exclusive partnership with Home Depot, making them one of the top kitchen cabinet brands at Home Depot.
The brand produces top-quality kitchen cabinets with a variety of colors and materials. You can choose from options like full plywood construction, decorative accents, soft close, etc.
They offer both in-stock and semi-custom kitchen cabinets for different buyer preferences.
American Woodmark's production process complies with the Kitchen Cabinet Manufacturers Association (KCMA)'s standards.
Thomasville
Thomasville is one of the kitchen brands at Home Depot offering strong-standing kitchen cabinet solutions. They specialize in innovative kitchen cabinet organization and flexible designs.
The brand has been a partner of Home Depot for years, providing them with trendy and functional kitchen cabinets.
Thomasville has three collections:
Studio 1904 Collection: It features popular decorative accents and design elements that come at a valuable price.

Classic Collection: This collection combines innovative storage options along with furniture-inspired quality.

Artisan Collection: It offers top-quality craftsmanship with its variety of design and color choices.
Martha Stewart Kitchen
Martha Stewart Kitchen offers trendy and modern kitchen cabinet color palettes and styles. The brand puts focus on aesthetic and innovative kitchen cabinet storage ideas.
They also provide kitchen design ideas to help you revamp your entire kitchen.
Hampton Bay
Hampton Bay is one of the kitchen cabinet brands at Home Depot with an exclusive partnership with the store.
The brand provides fashionable door styles and different ranges of panel designs. You can choose from flat panel designs or raised panel designs depending on your preference.
What makes Hampton Bay's kitchen cabinet offerings is that it comes fully assembled.
Thus, you can install it immediately. Furthermore, they stand by their exceptional value, offering reasonably-priced kitchen cabinets.
Decorá
Finally, we have Decorá that offers outstanding kitchen cabinet storage solutions and a plethora of color options. They have been serving the industry for 40 years, ensuring their craftsmanship expertise.
Furthermore, the brand includes a touch-up kit on its offering to help homeowners take care of and maintain their kitchen cabinets for a long time.
More About Home Depot Kitchen Cabinets
Now, let's get to the frequently asked questions and concerns about kitchen cabinets Home Depot. This guide will help you round up your research on choosing the best kitchen cabinets from the store.
Does Home Depot offer free kitchen designing services?
Yes, you can work with a Home Depot kitchen designer for free. The designing process starts from the initial consultation to the final design presentation.
Here they use the Home Depot Kitchen Designer device which has a range of features. The designer uses the tool to ensure proper measurements, designing, as well as 3D rendering.
Utilizing this service will guide you throughout the entire planning and design process of your kitchen cabinet.
How much are kitchen cabinets from Home Depot?
The cost of Home Depot kitchen cabinets for a 10×10 kitchen layout varies depending on material and construction. Typically, it starts at:
Finished particleboard: $1,442
Full plywood construction: $1,988
What is the estimated cost of putting up kitchen cabinets?
Depending on the craftsmanship and material quality, you can get pre-assembled kitchen cabinets at $1,500 to $3,000 and more. For the installation, you can either do it yourself or spend around $1,500 for professional installation.
Which has more kitchen cabinet selections between Home Depot and IKEA?
When it comes to the variety of selection, Home Depot offers more options than IKEA. Why is this so? This is because IKEA only sells kitchen cabinets of their own brands.
Meanwhile, Home Depot is a carrier of numerous kitchen cabinet brands. Both cases have pros and cons depending on your personal preference.
How long does it take for Home Depot to deliver my kitchen cabinets?
Home Depot's kitchen cabinet installation takes around 7 days regardless of whether it is in-stock or custom-made. After the installation, they ship the order right away for in-stock cabinets.
However, for custom-made cabinets, the shipping and delivery take longer. It will usually take around 4 to 12 weeks to receive custom-made Home Depot kitchen cabinets.
Is it difficult to install Home Depot kitchen cabinets?
No. One of the most appealing aspects of Home Depot kitchen cabinets is that they are easy to install. This is because their products have fewer parts that are easy to identify.
Furthermore, they offer standardized and user-friendly instructions to guide homeowners in assembling their kitchen cabinets.
Innovative Selections of Kitchen Cabinets @ Home Depot
Choosing an innovative kitchen cabinet will help you improve your storage space and kitchen workflow. And the available kitchen cabinets Home Depot guarantee these features.
They give customers a variety of options to build their perfect kitchen.
You can select what material color, and style you want for your kitchen cabinets.
It may be overwhelming for these choices to fall on your shoulder, but the proper research will help you overcome this.