With so much haul you have from doing grocery shopping, a messy kitchen cabinet organizer shelf may be frustrating to look at.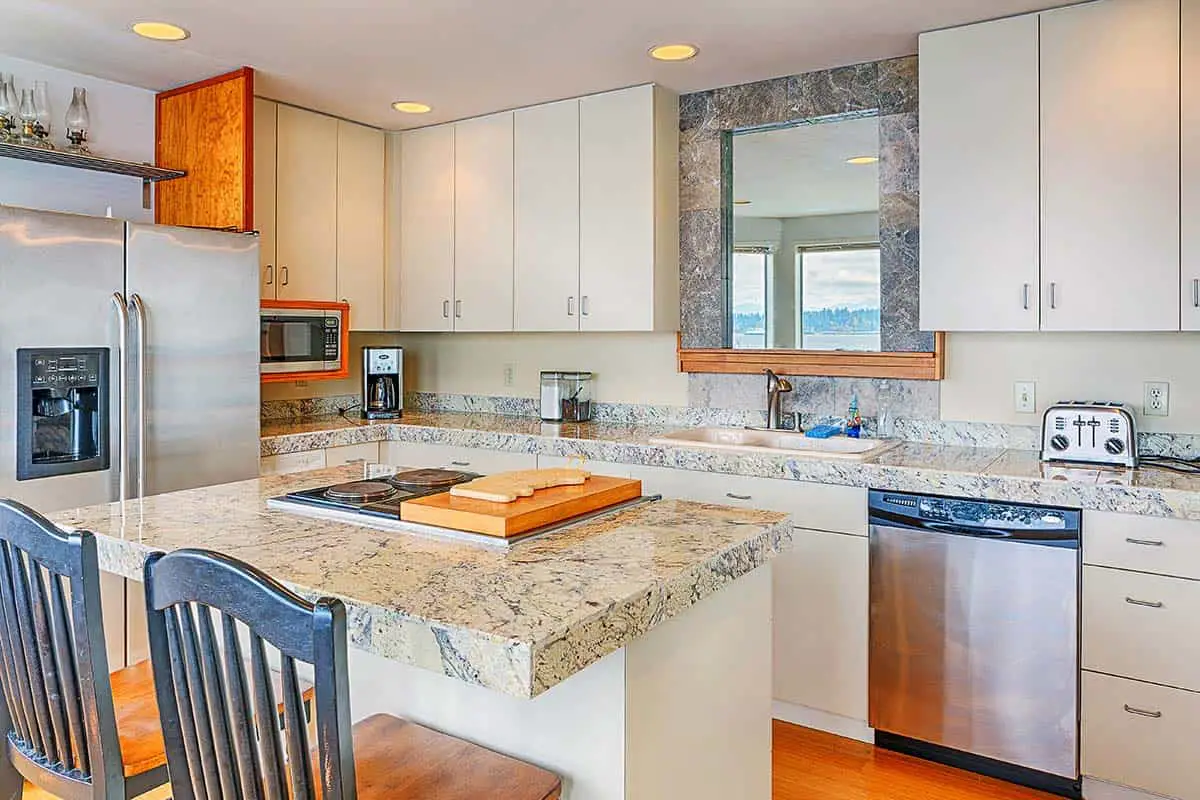 It's high time to bring everything in order and make the kitchen area look spick and span with these awesome kitchen cabinet organization ideas.
You'll also learn more about why having a kitchen cabinet organizer shelf is essential in keeping your kitchen look good as new.
Best Ideas for Kitchen Cabinet Organizer Shelf
Since the kitchen is the hardest place to keep organized, it's time to declutter them. And did you know that a kitchen cabinet organizer shelf is one of the best innovations made?
Here's a step-by-step process of how to organize your kitchen cabinet and why an organizer shelf is essential to your kitchen cabinet.
The first part of having an organized kitchen cabinet is to clear everything out from the shelf or cabinet. Alongside this step, you can see which items or products you need to toss out.
You may not realize that you have expired spices sitting around the cabinet for almost a year already. Note that spices need to be replaced after six months to one year.
This step can also give more space for your newly-bought products or items.
If you have ingredients that are not used regularly, you can store them in a container or plastic bin and tuck them away.
It's best to put them below the kitchen cabinet organizer shelf so it's within arm's reach whenever you need something.
When organizing your kitchen cabinets, always put the essential items and products you use regularly on the middle part of the shelf so they're easy to reach.
Baking supplies should be on top of the shelf since you don't bake every day unless baking is your business.
But for the most part, baking supplies are not used daily so it should not take too much space on your shelf.
Spices, such as pepper, salt, etc., should be placed on the easy-to-reach part of the shelf or cupboard. For more convenience, you can group the spices by color.
You can also label them by dish. If you like grilling or steaming on weekends, you can label the spices "grilling" or something similar to that.
If you have a larger kitchen cabinet, you can also organize them by activity. Since the kitchen is always full and in high-traffic, this tip is helpful to prevent any mishaps.
One great example is a cabinet or a part of a shelf dedicated to a morning routine. So, all of the coffee products, machines, and equipment are stored there.
It's also better if this "coffee cabinet" is near the dining table.
Organizer Shelf Saves The Day
Make use of the space in your kitchen cabinet by using a kitchen cabinet organizer shelf. They are useful, especially when you have a small space for your products.
Some owners customize their shelves by adding wooden organizer shelves to make them look sleeker and more spacious.
But a movable kitchen cabinet organizer shelf also comes in handy as they are easier to clean and you can redesign them at any time you want.
Having an organized shelf will help you be more motivated in cooking your meals at home because all the ingredients you need are in a place where you can grab them in one go.
Have you noticed that there's so much space when you place your cans on the shelf? To free up space, double stack the canned goods.
You can easily see what ingredients you have at first glance without having to get rid of other products from the shelf one by one.
Pocket Organizers Are Your Best Friend
Do you have small sachets of hot sauce and ketchup lying around the shelf? These small items can make your shelf look more cluttered.
Install pocket organizers on your kitchen cabinet door and place sachets there. There are different sizes for pocket organizers, so choose the size that doesn't isn't bulky.
Hang A Cork Board or Hook
This may not be essential, but hanging a corkboard on your cabinet door may be helpful especially if you want to remind yourself of a recipe you want to cook.
You can also put hooks on your cabinet to store measuring cups for easy access.
Recycle And Label Glass Containers
Another best way to organize your kitchen item is to recycle glass jars and containers. This makes it easier for all to see what's inside the jar and how much it is left.
Not only do you save money from buying new containers, but you also save the environment!
More Ideas for Kitchen Cabinet Organizer
Do you want more ideas on how to organize your kitchen cabinet?
Here are some ideas to get you started. Most of these ideas are so easy to make, you can even make a DIY version of them!
Roll-out drawers come in handy, especially when you have multiple pots, casseroles, pans, small appliances, and other utensils.
This organizer is helpful if you want to keep everything in place. It will also give you an idea of what's inside the cabinet.
A messy drawer is a total disaster, and that's where dividers come in.
Cutlery dividers are perfect for those who love to cook all the time at home as they organize each cooking utensil, making your drawer look clean.
You can also use dividers for your spoons, forks, bread knives, and other eating utensils!
Searching for a lost item in the kitchen cabinet is time-consuming. Pull-out cabinet shelves do wonders in saving time and energy.
You can use them to put your cooking essentials, baking goods, or even cooking utensils.
When it comes to being efficient in space, you need to be innovative. If your shelf is small, you can build a vertical separator to accommodate all utensils, especially chopping boards and other flat utensils.
Vertical separators are helpful to grab and go cooking items without the need to search for them in a stacked pile horizontally.
Trash Bin Drawer With Paper Towels
We all want efficiency, especially when it comes to throwing paper towels in the trash bin.
You can customize the cabinets below you by putting a paper towel rack and a trash bin in a cabinet. Cleaning kitchen mess shouldn't have to be a hassle!
If you have huge bottles of sauces, cooking oils, or other bottled items, instead of putting them on the shelf, use a Lazy Susan.
It's ideal to place Lazy Susan at the bottom shelf since they're easiest to reach there. But if you're putting the Lazy Susan on the shelf, don't put it in the center.
Move it to the side so it doesn't take too much space.
Are Kitchen Cabinet Organizer Shelf Necessary
The market continues to make kitchen cabinet organizers because of the wonders it gives! These shelves are important for someone whose kitchen is their favorite place in the house.
To sum what was mentioned earlier are some advantages of having a kitchen cabinet organizer:
The primary purpose of a kitchen cabinet organizer is to provide more space for the kitchen cabinet.
The kitchen requires to have all the space it needs to accommodate utensils, products, ingredients, and other culinary equipment needed for cooking and baking.
Without organizers, your kitchen will always look like a hot mess, and it becomes demotivating to cook your favorite dish for your family.
In choosing the right kitchen cabinet organizer, it's crucial to keep an eye out for the sturdy and durable ones that you can use for the long term.
This advantage is also obvious. Any homeowner would want their kitchen looking good as new, so organizers come in handy. Having an organized kitchen pantry helps
A well-organized kitchen cabinet means that you don't need to go out to buy meals because everything you have is at home.
You won't also prevent yourself from buying the same ingredients you have at home since you can easily do an inventory with an organized shelf.
Kitchen cabinets can be quite hard to clean. With kitchen cabinet organizer shelves, you can take them out from the shelf and clean them with a damp cloth.
But aside from storing food, kitchen cabinet organizer shelves can also be used to place cleaning essentials.
Organize Shelves to Revamp Your Kitchen Cabinet
Now that you know the advantages of kitchen cabinet organizer shelves work, it's time to start revamping your kitchen!
You'll thank yourself later for having a time-efficient and more spacious kitchen area.