This year is the ultimate time for a kitchen makeover. Be bold and make a statement by knowing all about the trending kitchen cabinet colors 2021.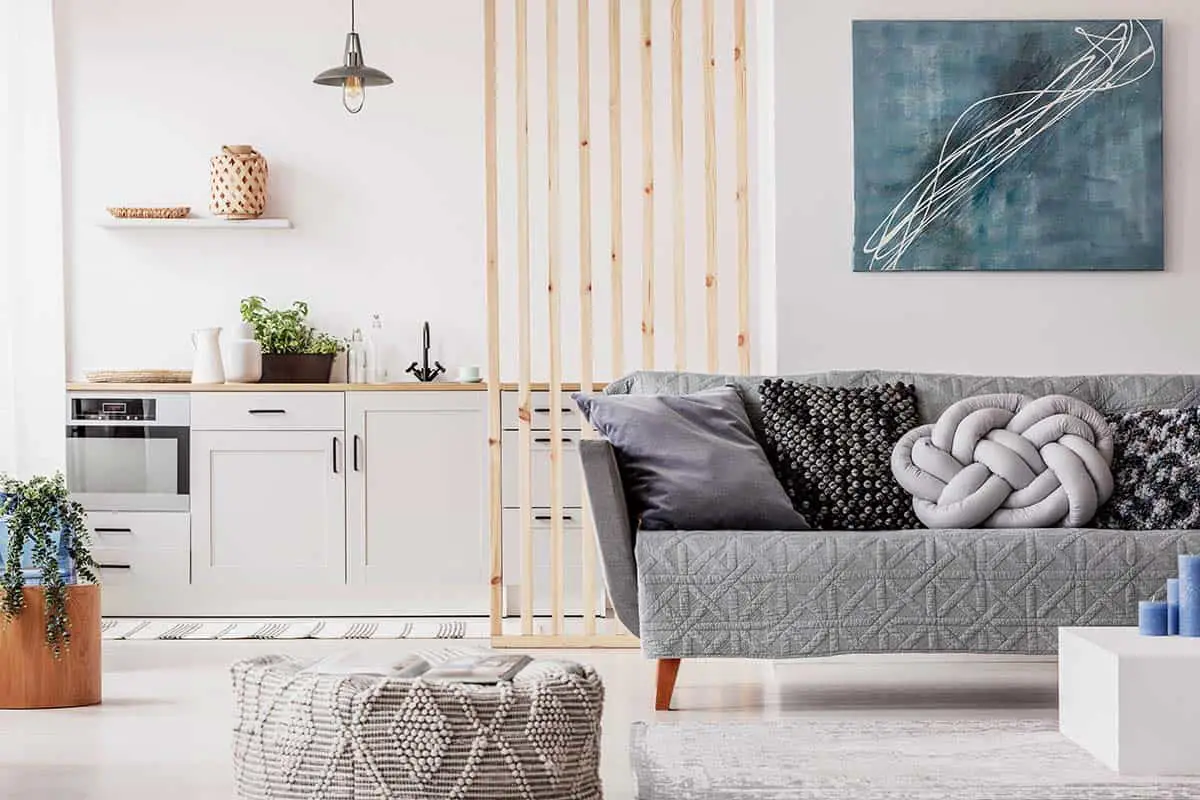 What's In, What's Out for Kitchen Cabinet Colors in 2021
The kitchen is the hub of our home, and this year is all about making it more welcoming. Adding a pop of color to our kitchen cabinets will surely achieve that vibe!
Painting your cabinets a bright and lovely color will surely invite good luck and positive vibes into your kitchen.
Thus, for kitchen cabinet colors 2021, we say goodbye to the dull and the drab. We have had enough of gloomy-looking kitchens that play it on the safer side.
We predict that ordinary and dry colors will go out of trend this year in our fearless forecast. However, their variations with warmer undertones shall rise into popularity!
What's In: Unique Colors that Make Your Kitchen Cabinets Pop
This year urges us to step out of the box and not limit ourselves with gray cabinets. The more unique your kitchen cabinet is, the better! The color wheel has endless possibilities for us.
There are countless colors and combinations that we can utilize to achieve an updated, modern kitchen!
However, this does not mean that we cannot have our white or brown kitchen cabinets. The classics remain in style, but we shall add a little spice to them.
Read on to know more about kitchen cabinet color trends 2021. This guide shall have everything you need!
White: The Classic Kitchen Cabinet Color
I thought we were supposed to stay away from these types of colors. Why is white on this list? You may be confused at first, but white is an irreplaceable classic!
You can incorporate personality into your white kitchen cabinets by modifying their undertones.
White kitchen cabinets with cool undertones look way different as compared to whites with warm undertones! This year, white remains a classic because of its versatility.
Kitchen owners love white because this color can easily add a clean and crisp vibe to your kitchen. You can pair white kitchen cabinets with different elements to achieve the style that you want.
For example, pairing white kitchen cabinets with urban pieces will give your kitchen a sleek and modern feel.
On the other hand, white kitchen cabinets can also be paired with traditional elements to make your kitchen feel more nostalgic.
Moreover, white gives off an illusion of a bigger, brighter space. The kitchen is the cooking hub of your home. In here, you would have to move around a lot to get things done.
Thus, having cabinets that make your kitchen look more spacious will be very helpful! Final tip: go for classic cream instead of pure white.
This variant is on the hotter side of the kitchen cabinet color trends 2021 list.
Brown: The Color of Richness and Sophistication
Brown is another classic that will remain on the list of kitchen cabinet colors 2021. There is a reason why this color does not go out of style.
Brown adds a little spice and heat to your kitchen. Brown kitchen cabinets will let you go for a bold color choice without straying too much from the traditional.
If your kitchen has a cream or off-white wall paint color, brown cabinets will be perfect for you! Rich cocoa or chocolate brown are relaxing yet sophisticated colors.
Having dark-colored kitchen cabinets and light-colored walls will give contrast to your kitchen. Brown cabinets will make the room feel less static and more dynamic.
If you choose to go for brown kitchen cabinets, you can further spice them up by adding yellow details. You will achieve the same effect if you include light green features.
The small designs shall be very subtle and yet quite impactful. These will brighten your space a little bit without clashing with the brown cabinets.
Yellow, light green, and brown go together, especially if you want to achieve a look inspired by Mother Nature.
Pink: The Color of Love and Comfort
Pink secures a spot in the list of kitchen cabinet colors 2021 because of its versatility. You can create so many variations and shades from pink based on your style and taste.
Pink ranges from soft pastel to dark fuchsia. With so many different shades you can choose from, there is a perfect pink for your cabinets!
You can go for a subtle baby pink to achieve a delicate and cheerful vibe in your kitchen. If you want to be more bold and daring, go for a darker pink.
Whichever you choose, pink is the color of romance. Thus, it exudes comfort, warmth, and love. When you incorporate this color into your kitchen, it fills the room with a vibrant glow.
Pink will surely make your kitchen feel more welcoming and homey. Additionally, it is a color that goes well with all four seasons!
If you want to achieve sophistication, you can mix pink with gray to create an old rose color.
Old rose is very popular in the interior design world because it represents elegance while still being delicate. Old rose works well in making your kitchen feel more serene and nurturing.
Your kitchen is where you replenish and nurture your family. Thus, an old rose kitchen cabinet will work very well in this room.
Olive, Sage, and Mint Green: Colors of Serenity and Tranquility
We knew the color green and its variations for their soothing capabilities for the past few centuries.
However, we have only recently popularized the use of these colors in interior design. Designers have discovered the therapeutic and powerful attributes of green.
Thus, homeowners have been using this color for interior walls in the past decade. Now, it has made its way into the list of kitchen cabinet colors 2021.
Green is a very fresh color and is one of the kitchen cabinet color trends 2021. Recently, kitchen owners have discovered how calming and restful this color can be.
The now more digital-driven world we live in will surely amplify this effect. Thus, we need more natural elements in our home to preserve balance.
You can generally work with most shades of the color green with ease. However, for this year, three shades will be the most popular.
These will be olive green, sage green, and mint green. These colors have a uniqueness to them while maintaining a certain level of versatility.
Blue and Its Variants: These Shades Will Never Make You Blue
The year 2021 marks a year full of hope for each one of us. To bring optimism to our kitchen, we may opt to keep it light and chill.
Blue and its shades earned their spot on the kitchen cabinet color trends 2021 list with their relaxing feel.
If you want a more neutral shade of blue, you may opt for a gray-based navy blue. Gray-based blue will add a pop of color to your cabinets without going over the top.
If you want a more subtle shade of blue, pick pastels or baby blue. Furthermore, if you like to explore more unique shades, you can always go with turquoise or indigo.
Lastly, if you aspire to achieve an industrial look, going with royal or Prussian blue shall be your best bet.
Just like green, blue is very calming to look at due to its cool tones. Having blue kitchen cabinets will be perfect for the summer when the temperatures are higher.
Adding a dash of blue to your kitchen will give the illusion of chillness despite the heat. We expect blue to be on the list of popular kitchen cabinet colors 2021!
What's Out: Gray, Gray, Stay Away
Gray is one of the default kitchen cabinet colors for the longest time. When you buy a new house, it will probably come with gray kitchen cabinets.
While there's nothing wrong with gray, this 2021, we realize that this color is too plain. This year, we finally realized that this color lacks flair and personality.
For kitchen cabinet colors 2021, we go all-out on expressing ourselves—ordinary is no-good, and we stay away from it as much as possible.
Spruce up your kitchen cabinet colors today!
We work so hard on improving the rest of our homes that sometimes we forget about our kitchen. These rooms also need tender loving care like the rest of our house.
This article shall serve as your inspiration and guide! A little paint job for your cabinet can make all the difference.
Now, you know everything you need to know about trending kitchen cabinet colors 2021.
We kept this list sweet and straightforward to avoid indecision on your part.
We hope that this list of kitchen cabinet color trends 2021 comes in handy for your next makeover.
Good luck, and have fun sprucing up your kitchen cabinets!