Kitchen cabinet organizers are the silent heroes of the cooking room. A tidy kitchen is a happy kitchen—sometimes, a little sorting is all it takes to brighten up your kitchen vibe.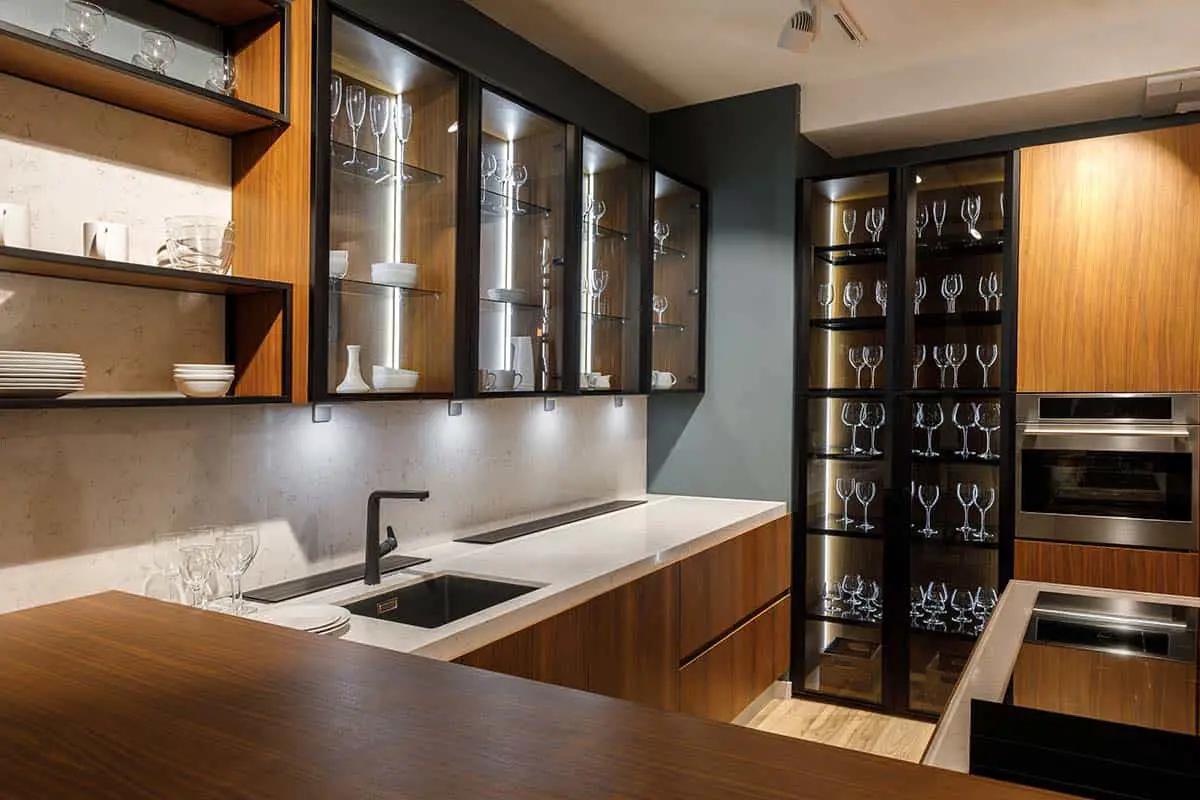 What are kitchen cabinet organizers?
A cabinet organizer is a genius solution for a specific problem regarding kitchen storage. These problems may range from tangled appliance cords to piled-high plates, from cramped kitchen appliances to topsy turvy pans.
These unique devices will help you assign the perfect place for everything. Through kitchen cabinet organizers, you will maximize every area of your kitchen cabinet.
Kitchen cabinets have the reputation of getting cluttered even merely within a week of cleaning.
Your cabinets may initially have limited space, but these innovative solutions will provide you with more space than what you started with.
Because of that, you would not be wasting your time reorganizing your cabinets every time they get untidy.
Moreover, these organizers do not have to be expensive. Sometimes, all you need is your imagination. You may opt to buy these organizers from your local hardware stores or the supermarket.
You may also order these from online stores. However, one of the best things about these nifty kitchen cabinet organizers is that you can build them yourself.
Not only are they space and time savers, but they also help you save money.
Why do you need kitchen cabinet organizers?
When I was younger, I fondly watched my grandmother organize the kitchen cabinets of our family home. Mesmerized, I would observe her as she carefully stacked all the intricate china and stored all the fancy utensils.
She would wipe the dust off the bulky appliances and place them on their spot at the bottom kitchen cabinets. I was so amazed at how systematic she was. My grandmother had an assigned area for anything and everything.
Now, I only wish I could somehow manifest her spirit and emulate her tidiness. Me struggling to keep everything from falling out whenever I open the kitchen cabinet doors is a wacky sight.
I cannot help but think to myself, how did she do it? How did she keep everything neat behind the closed cabinet doors? I cannot even pull a pan out without the other pots and lids clanging and crashing together.
I know you may also have the same problem—you do not have to deny it. Now, we may not be able to summon my grandmother to help us with our kitchen storage problems.
However, there is another solution to our kitchen storage space issues. With the right cabinet organization tricks up our sleeve, we can transform our kitchen entirely.
I know just what we need: kitchen cabinet organizers.
14 Best Kitchen Cabinet Organizers Of All Time
Now that I have captured your attention, here are the common types of cabinet organizers for the kitchen. These address varying solutions, depending on the issues that you are facing. From these, you may innovate; you may even conceptualize your very own organizer design!
Stick-On Reminder Cork Boards and Pouches
The door panels of cabinets were primarily installed to separate the contents from the rest of your kitchen.
However, these flat surfaces may have another use to them. A blank cabinet door may be turned into your very own command center!
By attaching a stick-on chalkboard onto the blank cabinet door, you have built yourself a personal nook for reminders. You may write down your grocery lists and recipes here.
You may also attach a corkboard for the same purpose. A plastic pouch may also be installed to store your receipts and supermarket coupons.
A label maker may seem like it is too simple to be a kitchen cabinets organizer. However, this device is small but terrible.
With your trusty label maker, you will never have to worry about accidentally putting salt into your coffee instead of sugar anymore!
The label maker will help your kitchen become the most organized kitchen in the neighborhood.
At first, you may think that liners are only for aesthetic purposes. However, these decorations are also very functional.
Using this kitchen cabinets organizer with contrasting colors from your kitchenware will make your equipment stand out. Thus, it will be easier for you to look for your items.
Tossing everything into the kitchen cabinets will quickly fill the storage up. Moreover, it will also make it difficult for you to look for something when you are in a hurry.
One helpful piece of advice is to divide your kitchen cabinets into compartments. A way to do this is by placing basket organizers inside your cabinets.
In that way, you prevent your kitchen equipment from turning into a pile of a hot mess.
When we organize, the first instinct is to arrange horizontally and pile everything on top of each other. However, this method does not always work.
For example, you stacked your chopping boards, sheet pans, and other flat kitchen equipment. If you are in a hurry, you will have difficulties getting those at the bottom of the pile.
If you are not careful, you may even make a mess and topple down your stack!
If you have this problem, I suggest you employ the help of vertical slot separators in your cabinets. These vertical slot separators will prevent a messy pile-up. W
ith these, you will have a much easier time grabbing your chopping boards versus when they are stacked.
Plate racks are like vertical slot separators, but for your plates. These are much smaller and compact as compared to their counterparts.
Plate racks ensure that your dishes remain dry since they will not be directly on top of each other. This is of great help, especially if you live in a humid area.
Lazy Susans are not just for the dining tables. These turntables may also be installed in your kitchen cabinets for your spice jars.
This genius idea will save you from unpacking your entire cabinet when searching for something. With a spice turntable, you can now access any spice jar without wasting time looking for it.
Movable pegs are your kitchen cabinet best friend. This type of kitchen cabinets organizer will accommodate varying sizes of plates as your kitchenware collection grows and changes.
Wooden movable pegs will ensure that all items are in order. These are fully customizable and you would not have to rebuild your cabinet every time you change your layout—you may just move these pegs around.
Pop-up shelves are your best kitchen cabinets organizer to optimize the unused space in your kitchen cabinets. Add these shelves to those areas that primarily hold horizontal equipment.
In that way, you can make sure that all the extra space in your kitchen cabinet is utilized.
Even the empty space below your kitchen cabinets can be put to practical use! Install hooks below your hanging cabinets. Through these, you can hang mugs and other kitchenware.
Just make sure that everything is secure, and you may now reach for your favorite cups with ease.
A sliding knife organizer is a type of kitchen cabinets organizer that will keep your knives sharp while saving space.
First, take note of the measurements of your kitchen cabinet. After which, you may install storage blocks to keep your kitchen knives in place.
In that way, you can prevent them from knocking around and becoming blunt over time. Also, you may now reach for them safely.
This sleek kitchen cabinets organizer will solve your unsightly cord clutter problems. With this, you ensure that all wires are kept in place.
To install this, you must employ the help of your contractor. However, you may also build this yourself by installing a surge protector in your cabinet.
Paper Towel Rods and Trash Bin Drawers
A designated recycling area in your kitchen cabinet will make cleaning up kitchen messes so much easier.
Install a paper towel rod in one of your cabinets and place a recycling bin drawer below it. In that way, all the everyday cleaning materials are in one organized place.
Use every inch of your cabinets! A towel bar is a kitchen cabinets organizer placed outside the cabinet door.
A hanging towel bar may also be used as a spray bottle holder. Through these organizers, your kitchen towels are always easy to reach.
Organize Your Kitchen Cabinets Today!
Having a neat and tidy kitchen through kitchen cabinet organizers will surely set an admirable example for your loved ones. Just like how I looked up to my grandmother and her spotless cabinets.
I'm sure your future grandchildren will take on your genius ideas too.
I wish you all the best on your cabinet organizing journey!