Looking to add some personality to your kitchen cabinet paint colors? Spicing up the look of your kitchen doesn't require a total overhaul.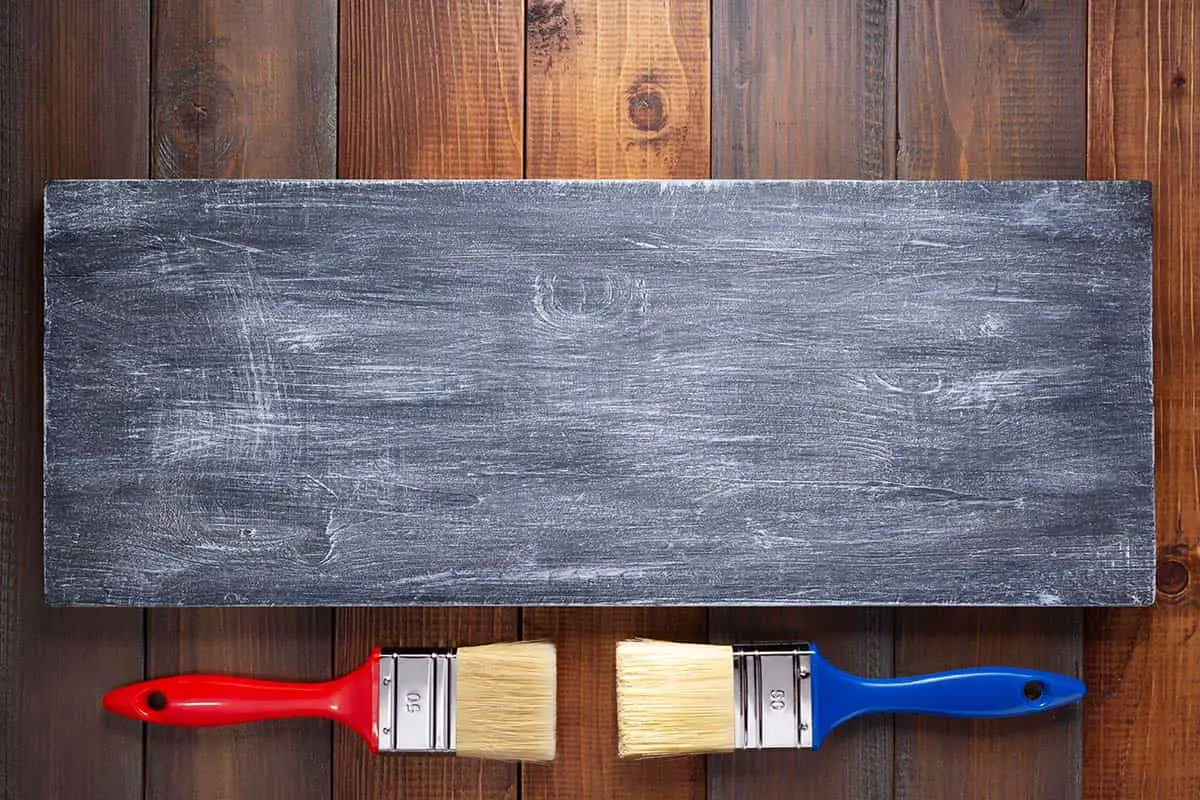 What you only need is some tenacity and the right skills to choose the best color combinations!
Kitchen Cabinet Paint Colors
Kitchen cabinets take a focal point in your kitchen. Because it takes a lot of space, your kitchen cabinet paint colors can influence your mood while cooking and preparing.
As such, it is vital to choose a color that can uplift your eyes every time you look at your kitchen.
Changing your kitchen cabinets paint colors is the best way to add some touch of vibrance to your kitchen's personality.
With just paint, brush, and some skills, it'll surprise you how far you can go with your creativity.
Basic Hues
It can be tricky to find the right color for the overall space. You have to take into account the walls, lighting, counters, floor, and appliances.
Furthermore, repainting your kitchen cabinets takes a lot of work. Knowing that, you're setting yourself up for a disaster when you don't put your heart into choosing the right colors.
Learning the primary color hues will save you the trouble of disliking the result of your hard work. If you're stumped for inspiration on kitchen cabinets paint colors,
Here is a guide on the basic color hues for you:
Neutral Hues
If there are various color swatches in the room, your best choice is to go with neutral kitchen cabinets paint colors. The different shades of neutral hues will keep your kitchen fresh and bright.
Furthermore, it can also brighten your kitchen if it has dark lighting.
Some recommended shades for neutral hues are:
White
Light gray
Dark gray
Greige
These shades will ground the space of your kitchen and will give you versatility for decorating the area.
Greige is the hottest color when it comes to neutral hues. Often, the choice of kitchen cabinets paint colors go wrong because of the wrong undertone.
Note that gray is a very versatile color. There are just not gray—there are green-grays, purple-grays, blue-grays, etc. One of the top choices for home paints is greige or a combination of gray and beige.
It helps tone down the brighter color and complement various color shades, making a cool color effect.
Vibrant Hues
Meanwhile, if you want to add some pop of color, kitchen cabinet paint colors with vibrant hues will match your style.
These colors add life to your kitchen, making it lively and high-spirited and are some of the best vibrant hues to choose your kitchen cabinets paint colors from:
Yellow: This is one of the top picks for kitchen colors. For your kitchen cabinets, it's best to choose a shade that's close to a lemonade, like buttery or pastel shades.

Sky blue: This color creates an ethereal look to your kitchen, plus it is an excellent complement to other colors. It accentuates the light and metal colors of appliances nicely.

Mint green: It creates a cool and fresh-looking vibe that is calming and relaxing to look at.
Dark Hues
Meanwhile, darker hues on kitchen cabinets paint colors create a strong and sleek statement on your kitchen. They are most suitable for large spaces since the color is spread, compared to smaller rooms.
But if you have a small kitchen space, you can still make dark hues work by complementing it with lighter accents.
Some of the best kitchen cabinets paint colors with dark hues are:
Navy blue
Emerald green
Cranberry red
What Color to Paint Cabinets in Kitchen: Top Tones & Shades
After knowing the most impactful hues for what color to paint kitchen cabinets in the kitchen. Because there are many shades to choose from basic hues, it can be a frustrating selection process.
Plus, again, you also have to consider key factors like natural and artificial lighting.
If you're still undecided about what color to paint kitchen cabinets in kitchen, we have you covered.
Below are some of the top color tones and shades to take inspiration from for your space.
There is an undying trend in mixed wood tones regarding what color to paint kitchen cabinets in kitchen. This tone combination is a mix of painted and natural wood shade cabinets.
You can paint lower cabinets with natural wood shade and paint the upper cabinets with complementary colors to combine these. The wooden shade creates depth and texture in the kitchen space.
Meanwhile, the painted cabinets offer a warm color addition to the darker wooded shade.
Black is a classic shade that never goes out of style on what color to paint kitchen cabinets in kitchen.
Not only does it provide some edge, but it also adds a modern look to your kitchen. It also complements well with most colors, so it's not difficult to mix and match with other items in the kitchen.
If you want to tone down its strong aura, you can also choose a toned-down shade like off-black.
Wood color finish is the classic choice for kitchen cabinet paint colors. If you think this tone gets out of date—it doesn't.
In fact, many homeowners customize their kitchen cabinets to create an antique wood finish cabinet look.
To achieve this look, your most crucial material would be antique stain along with the wood tone. The antique stain determines how well the final wood finish result looks like.
You can also add extra grain texture for a more authentic look.
Rather than choosing only one color, you can combine different bold color shades. This intense color accent can also extend to other elements in your kitchen.
There is no limitation in combining these different colors. It will also look great when combined with classic oak wood finishes.
Other than neutral white and gray colors, you also have the option of muted shades for a country look. Some of these color choices include deep and colors, charcoals, as well as warm shades.
These colors will make your kitchen aesthetically pleasing to look at while making it stand out from the rest of your home.
We're seeing a shift in kitchen cabinet paint colors towards dark and moody colors that are natural-looking. As such, the combination of blue and green works best for this trend.
There is a wide variety in these color families, so you can choose a shade that best suits your style.
But regardless, the blue and green color combination provides a sense of warmth and comfort and creates a home-like vibe.
What Color Should I Paint My Kitchen Cabinets: Most Common Mistakes
Now let's look at the most common mistakes when people ask what color should I paint my kitchen cabinets. Some people think that this is just an easy task of stroking your brush on the cabinet's surface.
However, in reality, this is not the case. The actual painting process is more tedious than asking yourself what color to paint cabinets in kitchen.
To ensure that your repainting project will be a success, you have to be aware of the most common mistakes. By outlining them for you, you have better chances of avoiding them with confidence.
Here are some of the most common mistakes in the process:
Of course, included in the list of common mistakes goes back to the first question—what color should I paint my kitchen cabinets?
While there is no right or the wrong color, there are expert-backed choices that can help guide you.
Since repainting kitchen cabinets is a heavy task, it's not something you'd want to redo because of choosing the wrong color.
As much as possible, the best advice is to get it right the first time.
If you're not sure about your initial answer to what color to paint cabinets in kitchen, try to do a test first. You can do a test paint on a poster board or scrap wood.
Then, hang it on the area where your kitchen cabinets are placed.
Setting Unrealistic Expectations
Note that unless you're a professional at the job, it's nearly impossible to ensure a perfectly smooth surface after painting. As such, it won't look totally flawless, especially if the surface has open grains.
In this case, expect some minor grooves and bumps on the kitchen cabinet surface. You can also slab the grains with putty to lessen the grooves after coating.
Many people tend to make the mistake of skipping this significant step. It ensures that the paint will bond well to the surface of the kitchen cabinet.
Furthermore, it prevents the risk of the wood bleeding through the paint weeks after finishing the painting process.
Painting in the Wrong Order
When you paint in the wrong order, you risk your kitchen cabinets from suffering from stains and drips.
Make sure to remove the door and hardware first before proceeding to paint. It will prevent accidental smudges because you can see every edge of the cabinet.
The best way to paint your kitchen cabinet is to start at the frames going to the outer cabinet sides. Then, paint the front of the frame followed by the cabinet doors.
Paint the drawer fronts and other bumps and moldings separately.
Finally, aside from the right kitchen cabinet paint colors, make sure that you choose the right paint. The most common base choices on what color to paint cabinets in kitchen are oil-based and latex.
Different paint brands and models also have distinct features that work well with certain surface materials.
Blend Your Colors Well
Sky's the limit when it comes to choosing the best kitchen cabinet paint colors. The trick is to select a color combination that will complement the elements in your kitchen.
Do some paint color testing on scrap wood or poster board first before proceeding to the actual project. It will save you the hassle of painting your kitchen cabinet with the wrong colors.
It would also help to research the best color combinations, whether you're going for neutral, vibrant, or dark hues.
By applying these tips, you can completely change the look of your kitchen cabinets like a pro!