Investing in your kitchen is one of the smartest decisions you'll ever make. From choosing the right countertops, flooring, appliances, and that's right even kitchen cabinet handles.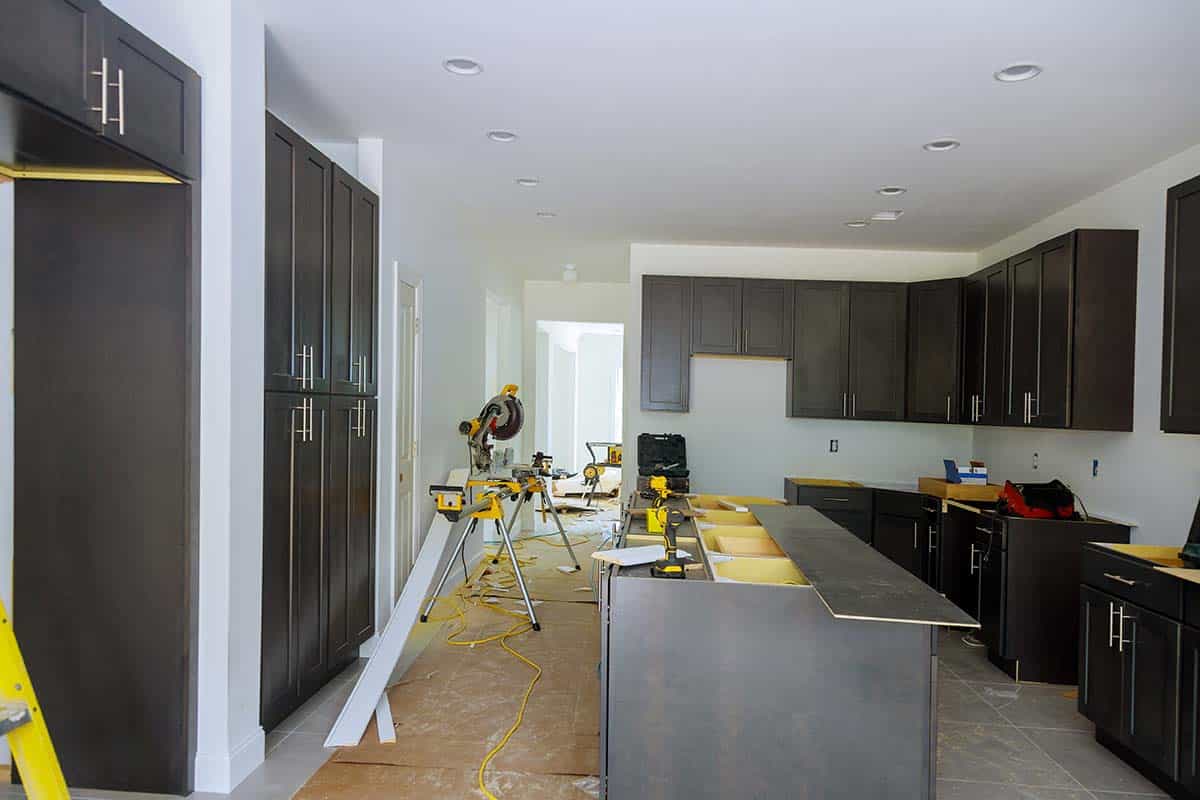 Even the smallest details like your kitchen cabinet handles can make a massive difference to its overall look.
By choosing the right kitchen accessories, you can transform your kitchen into a more stunning place.
One way to do this is by investing in your kitchen cabinet handles. They can add more value and aesthetic appeal to your home. On top of that, they're affordable in the market.
In this guide, we'll walk you through some tips when purchasing your new cabinet pulls. We'll also name the best places to shop for these kitchen accessories.
So if you want to transform your kitchen into a more welcoming space, then read on.
How Can I Choose The Right Kitchen Cabinet Handles?
Most homeowners tend to overlook the impact that their kitchen cabinets handles give. This mistake is perfectly normal because these accessories are too small to be noticed.
But these final touches can bring more color to your kitchen than you think.
They come in various styles, materials, and finishes to match your kitchen's overall design. They also vary in size and practicality.
So choosing the perfect kitchen cabinet handles for your space may be quite challenging. But don't fret because we listed the things you should look out for when purchasing your new handle below.
Tip #1 – Think about its style
When giving your kitchen a makeover, it's crucial to consider the style of your kitchen cabinets handles. Choose a style that perfectly matches your space's overall theme.
Spend time thinking about it because this simple task can influence your kitchen's aesthetic. We understand how overwhelming this task may be, especially for beginners.
But we assure you it's not entirely impossible to do. Even without prior background, you can still get the best pulls for your space.
Here are some of our style suggestions for your kitchen cabinets handles:
For contemporary kitchens, we suggest using streamlined or thin rectangular handles.
Even curved barrel pulls or those with flush ends go perfectly well on minimalist-themed cabinets. With these, you can get a sleek yet simple-looking kitchen.
If you have a traditional-themed kitchen, consider getting handles with a rustic feel. They're usually affordable in the market and will surely give life to your cabinets.
You can bring both contemporary and traditional styles into your kitchen. You can match rustic kitchen cabinet handles on simple cabinets.
Doing this can give your modern kitchen a nice antique touch. But if you're still unsure about what to get, why not go for a simple design?
Choosing a kitchen cabinet handle like this isn't a poor choice. There are hundreds of stunning kitchens with this style.
Tip #2- Consider your cabinet color
Besides your handle's style, make sure to consider your cabinet's color. Usually, white cabinets have more flexibility and can match almost any pull design.
So look out for cabinet shades that aren't as flexible as the former.
Tip #3 – Choose only the best quality
Style means nothing if your kitchen cabinets handles easily break. When looking for new drawer pulls, make sure to consider their quality.
Read their manufacturer's label to check their materials. You can also check reviews on the internet. Remember that investing in your new handles can save you time and money.
With a gorgeous yet high-quality kitchen cabinet pull, you won't need to worry about damages. They also won't wear off over time.
Apart from the handle itself, check the quality of its screws. Most people would think this isn't essential, but it's a big gamechanger.
Without high-end screws, your handle won't attach correctly to your cabinet.
Tip #4 – Examine its material and finish
After deciding the style of your kitchen cabinets handles, you then need to examine their material and finish.
You'll see pulls made from simple plastic to fancy polished metal. You'll also have the option to choose from bright polishes to dark rustic finishes.
You can obtain a modern feel to your kitchen if your handles come from stainless steel or nickel.
Brass or bronze pulls give off a traditional vibe. But whatever material you get will depend on what you want your kitchen to be.
Tip #5 – Determine its size
Kitchen cabinets handles come in different lengths and sizes. If you want to add some diversity to your kitchen, you can mix them up.
But choosing just a single measurement can make your space look more consistent and less bulky.
Tip #6 – Get a feel of its comfort
Since you'll be opening your drawers a lot, your kitchen cabinets handles must feel comfortable. They must not have ridges or sharp edges.
Remember that practicality and comfort are also important when renovating your space.
Tip #7 – Think about their position
When installing your handles, make sure they have enough space in between. They must not hit each other, especially when you open them.
We also suggest placing them horizontally on pull-out drawers. Meanwhile, the best way to install them on cabinet doors should.
Where Can I Get The Best Kitchen Cabinet Handles?
You can get your kitchen cabinet handles from several places. Whether it be from big hardware companies to online shops, you'll have enough options to choose from. But does it matter where you purchase your cabinet pulls?
Of course not! Where you get them heavily lies on your preference. You can go to big luxurious companies if you're willing to spend some money.
Here, you'll be sure that their cabinet handles only come from the best materials. You also won't need to worry about their quality.
But if your funds are tight, then buying from an inexpensive store or online is also alright. You'll have more affordable choices that won't hurt your budget.
Below are some of the best places to look for new handles.
Home Depot is every man's sweet haven. You can browse through hundreds of cabinet handles in this store. You'll also see inexpensive pulls to elegant polished handles from popular brands like Liberty and Amerock.
Known for being the leading furniture store, IKEA won't fail you with their handle choices. They offer you brass to dark rustic handles. They also have surprisingly affordable prices.
Lowe's also has a broad collection of kitchen cabinet pulls. What makes them even better is that you can examine their items without getting overwhelmed.
You also don't need to think about your budget because they have affordable options.
You can find thousands of inexpensive items on Target's shelves. But don't worry about their quality because most of their kitchen accessories can last for years.
You can also choose from their plastic or metallic handles.
People who don't have enough time to go to physical stores can purchase kitchen cabinet pulls online. One known shop is Anthropologie.
They have a unique collection of kitchen accessories that you may want to check out. Their items are also affordable and come in good quality.
If you're looking for unconventional and stylish designs for your kitchen cabinet handle, then you may find it at Etsy.
This e-commerce website has thousands of pulls that come at par with items from big brands. But besides that, you can also get your purchases for a much lower price.
Apart from Etsy, you can also browse through Amazon's online collection of kitchen cabinet pulls. You can find items from brands like Ravinte, Goldenwarm, and Aviano.
You'll also see different shapes ranging from rectangular to rounded handles. On top of that, you can get them shipped to your doorsteps within a few days.
Depending on the handle's material and style, it may go over your allotted budget. Simple designs may have reasonable prices. But if they have glossy finishes, they may cost more.
Similarly, bronze or stainless steel cabinet pulls also have higher prices. Finally, even those with bigger sizes and lengths will cost more.
Selecting the Right Kitchen Cabinet Handles
Renovating your kitchen is a massive investment. It may seem like an easy job, but we promise you it isn't. It requires your time and full attention, especially on the items you'll be getting.
When choosing your kitchen cabinet handles, you may get overwhelmed with those in the market.
You may also hop on the trend and get the hottest item on sale. But doing this isn't a smart move. Make sure to consider its style and quality.
You should also examine its material, finish, and size. On top of that, its position and comfort matter.
Remember that these factors can make or break your kitchen's overall look.